What Is Keller Williams Profit Share?
Keller Williams Realty has created a unique wealth-building platform or profit sharing, through which our leadership teams and office owners reward employees who contribute to a market's growth by attracting productive associates to the office. The program is entirely voluntary and available to any associate who wishes to participate.
Since the inception of the profit share program, KW has distributed more than $1 billion to associates who have helped the company grow!
The income you can receive from Profit Share ─ your reward for helping the company grow ─ is an entirely passive income opportunity. You share in the profits of the company like an owner would, but without any personal risks or investing any capital. Keller Williams Profit Share system is not some sort of Multilevel Marketing Scheme. Multi-level marketing opportunities usually require both buying inventory/services upfront and mandatory quotas to reach any real incentives. At Keller Williams Profit share system there are absolutely no costs and no quotas, no down payments, no legal risk, associated with participating in profit sharing.
How Profit Share Works
An associate joins any Market Center in Keller Williams Realty and names you as her sponsor.
In a particular month, as part of her split, she pays Company Dollar to her Market Center.
During that month, her Market Center is profitable.
On the 21st of the following month, some of the Market Center's profit is automatically deposited to your account. Special Note: You are not getting a portion of the associate's commission. You are sharing in the owner's profits.
When you've been a Keller Williams Realty associate for three years and a day, you are vested. When you are vested, you could leave Keller Williams Realty and still receive Profit Share.
You can will your Profit Share to a beneficiary.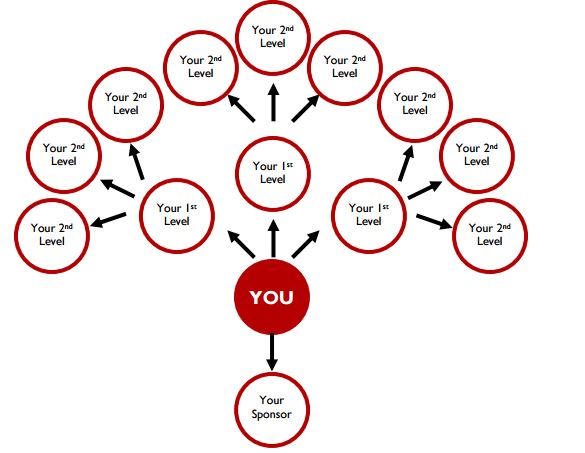 How Profit Share Tree Grow
When someone names you as their sponsor, they go into your "first level."
If someone names one of those people as a sponsor, they go into your "second level." Currently, the Profit Share system grows seven levels.
Keller Williams La Quinta surpassed $140,000 in Profit Share
Once, Keller Williams La Quinta surpassed $140,000 in Profit Share for that year. New Team Leader Mark Kunce, who joined the market center in November 2017, thinks we can do that again. He vowed to continue the effort of helping associates achieve their goals and Market center growth. "We want everyone here to have that partner mentality. And I need everyone to hold me accountable when I am not doing my job (recruiting or coaching). If we can hold each other accountable, we can achieve extraordinary results. Accountability makes sure we're growing. It helps us move toward our personal goals, professional goals, market center goals", said Mark.

Come Grow With Us
The Keller Williams Wealth-Building Platform, Profit Share, is an equal opportunity, unequal reward system. Associates who have made the decision to participate have seen their lives changed forever, enabling them to send their children to college, pay for medical bills, and provide financial relief to others in need. Find your financial freedom and come grow with us
If you have any questions about Profit Share, please contact Keller Williams La Quinta!