The COACHELLA VALLEY real estate market continues to THRIVE!
In reviewing the current market statistics for the COACHELLA VALLEY market, JUNE of 2018 varied from JUNE of 2017.
Closed Sales are down 12.2%, Pending Sales are up 1.7% and Active Listings are down 17.9%.
The median price was up 4.9% compared to this same month last year.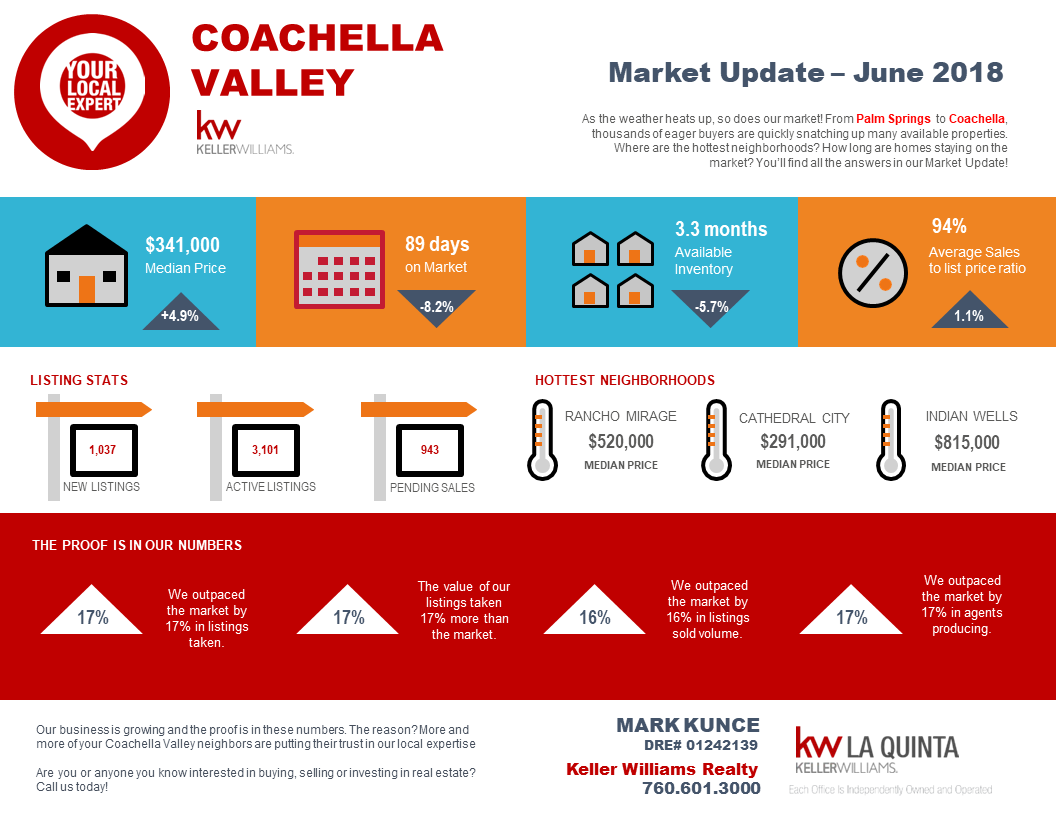 Keeping in perspective that June 2017 was a banner month for sales made, an adjustment is no surprise. Month after month we continue to experience price increases in a steady manner.
While much of Southern California is in a feeding frenzy for homes, there's still a good amount of inventory in the COACHELLA VALLEY market to choose from, yet prices continue to climb for sellers.