As part of the Closer Look Series, the Stanford Graduate School of Business has released a fourth study on how Keller Williams Culture combines with its industry-leading models and training to fuel strong success.
"The leaders of Keller Williams attribute the company's success to the combination of an economic model built on economies of scale and a cultural model that emphasizes profit sharing, interdependence, and success through the efforts of others. They believe the focus on culture helps resolve disputes by creating common expectations and provides a strong emotional connection to the company, which encourages retention." reads the seven-page analysis, "How Important is Culture?: An Inside Look at Keller Williams Realty."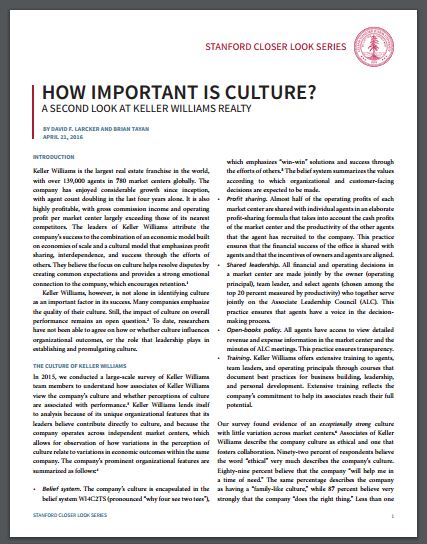 The review is a follow-up to three case studies published by Stanford on the Keller Williams business model in 2007, 2011 and 2015.
The authors of the review, David F. Larcker and Brian Tayan, conclude that the KW's principles, including its profit-sharing model, open-books policy, system of shared leadership, and training and coaching are important both as reflections of the company's culture and as contributors to the company's success. "Keller Williams has a clearly defined culture that is positively viewed and widely accepted by its associates. The company has succeeded in embedding this culture into its organizational practices, and associates have a positive perception of the company's culture, its leadership, and their place in the organization."
Let's take a look at some of the Key findings of their survey.
1. Ninety-two percent of respondents believe the word "ethical" very much describes the company's culture. Eighty-nine percent believe that the company "will help me in a time of need." The same percentage describes the company as having a "family-like culture," while 87 percent believe very strongly that the company "does the right thing." Less than one percent do not agree with these descriptions.
2. Almost all (96 percent) respondents agree or strongly agree that the culture of Keller Williams is unique among large real estate agencies; less than 1 percent disagree.
3. The top three reasons respondents claim to have originally joined the Keller Williams include its educational opportunities, culture, and compensation structure. Culture, however, is by far the most frequently cited reason why associates stay.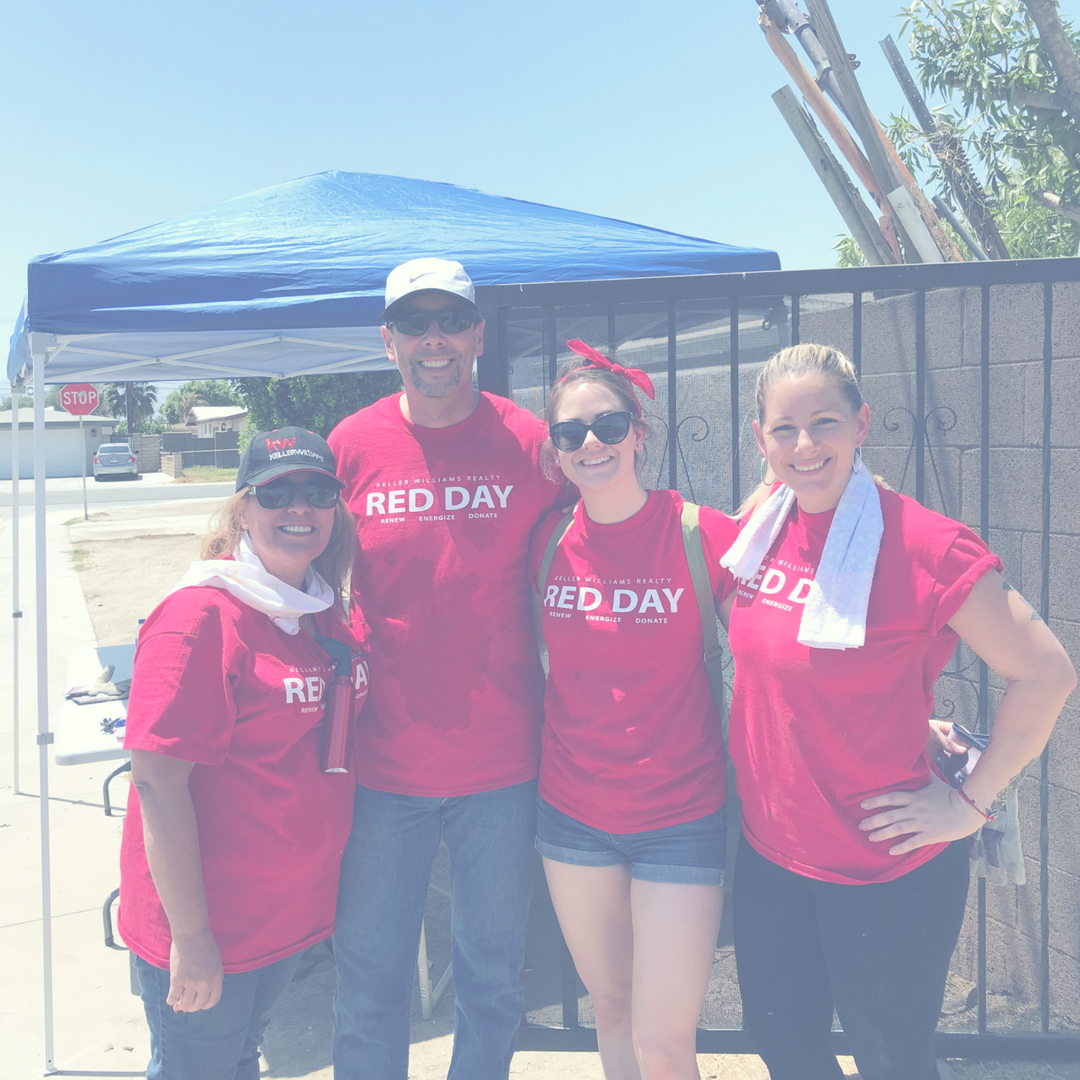 "A company with a strong culture is not a fit for everyone." the authors raised some questions. "A strong culture can lead to higher than average turnover and the loss of qualified associates who feel alienated by the company's work practices. What is the cost of a strong culture?"
But how can you feel alienated when a company has a strong culture described as "ethical" "will help me in a time of need," "family-like culture"?
Do you share these same values? Do you want to belong to an unique agent driven company culture that is based on an ethical, family-like culture that believes in doing the right thing and is there to help in a time of need? Then you will fit Keller Williams Culture perfectly.